Drinking wine is good for the heart and reduces the chances of cardiovascular disease and heart attacks • But wine also contain SUGAR and CALORIES • a breakthrough Bio-superfood, packed with all the benefits of wine
---
A Glass a Day Keeps the Doctor Away?
Looking for any excuse to pick up that glass (or two) of wine after a long day of chasing after the kids, trying to figure out what to cook for dinner and just about every chore in between? You don't need one. Studies confirm what our Greek ancestors knew about the benefits of wine – and you'll be happy with the results…well, sort off.
Drinking wine (in moderation, of course) is good for the heart and reduces the chances of cardiovascular disease and heart attacks. Red wine plays a small role in leading a healthy lifestyle. But here's what all those studies don't tell you: those glasses of wine also contain SUGAR and CALORIES.
---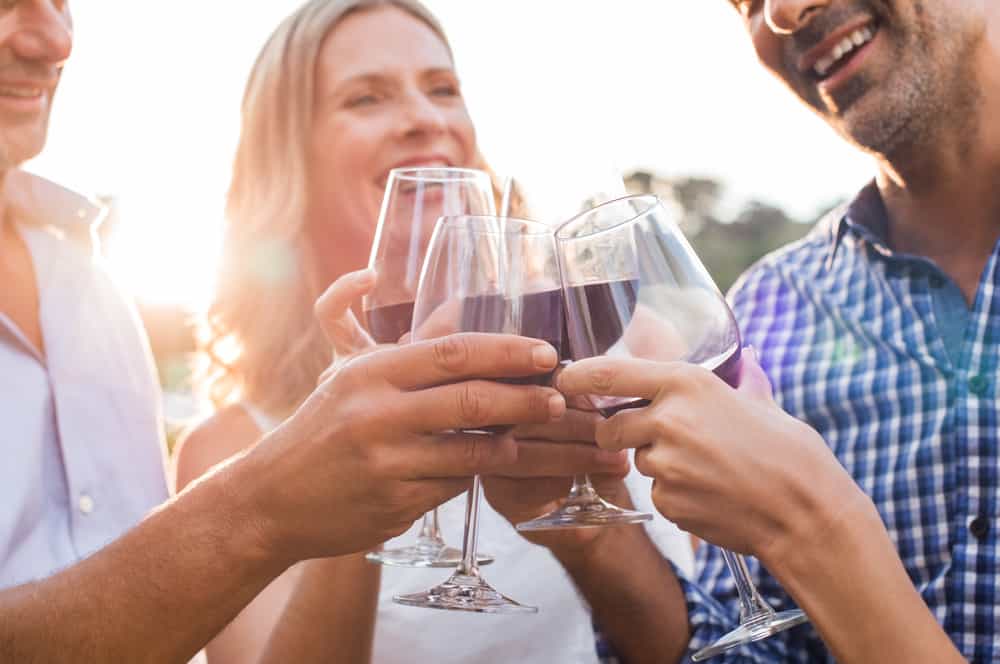 ---
So how do you get the healthy heart benefits of wine without the added sugar and calories? One simple word: VINIA.
VINIA is a breakthrough Bio-superfood, packed with all the benefits of wine – without the sugar or calories – VINIA is 100% grape powder, which is completely natural and absorbable.
100% Natural
You want your kids to be eat and live a healthy lifestyle, and the same goes for you. From 100% fruit juice to pure, natural applesauce, you're always looking for the most natural foods without all those preservatives. It's part of the job. But somewhere along the way, mom's tend to forget about themselves. Now it's easier than ever to get the resveratrol you need, without any extra fuss.
Resveratrol is a natural super-booster, found in the skin of grapes and various types of berries. Unlike other products on the market that only extract nutrients from part of the grape, VINIA is made using the entire grape – without the sugar. The resveratrols found in VINIA are in their natural state, which makes it a Bio Super Food! The future of healthy living.
And VINIA isn't genetically engineered (non-GMO), maintaining all the original and natural ingredients without any modification. Many years of research has gone into the product to make sure it remains in its 100% natural state, offering many of the health benefits associated with red wine and red grapes – but without the sugar, calories or alcohol.
---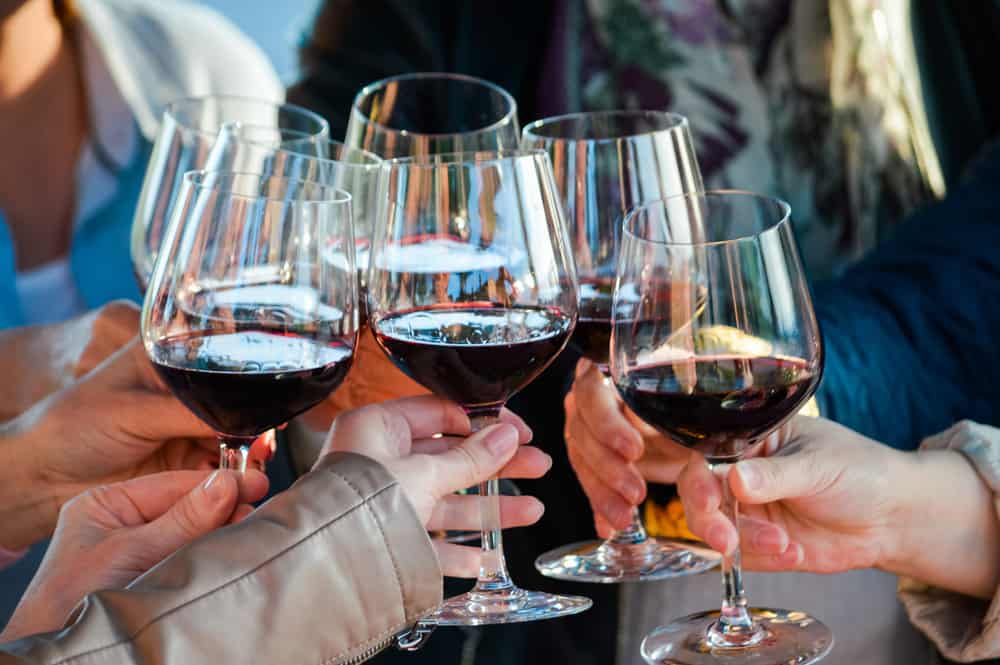 ---
Benefits of VINIA
VINIA comes from the whole red grape, which contains both polyphenols and antioxidants – micronutrients your body needs to help improve and treat digestive issues and cardiovascular diseases. Just one packet of VINIA contains 40mg of polyphenols, boosting your wellbeing into overdrive. Daily consumption has been scientifically proven to promote healthy living with a wide-range of benefits, including:
Helps Maintain Blood Pressure

Improves Blood Circulation

Boosts Concentration and Alertness

Reduces Blood Sugar Levels

Promoting Antioxidant Activity

and more
Start giving your body the benefits it needs to feel healthy and BE HEALTHY!
---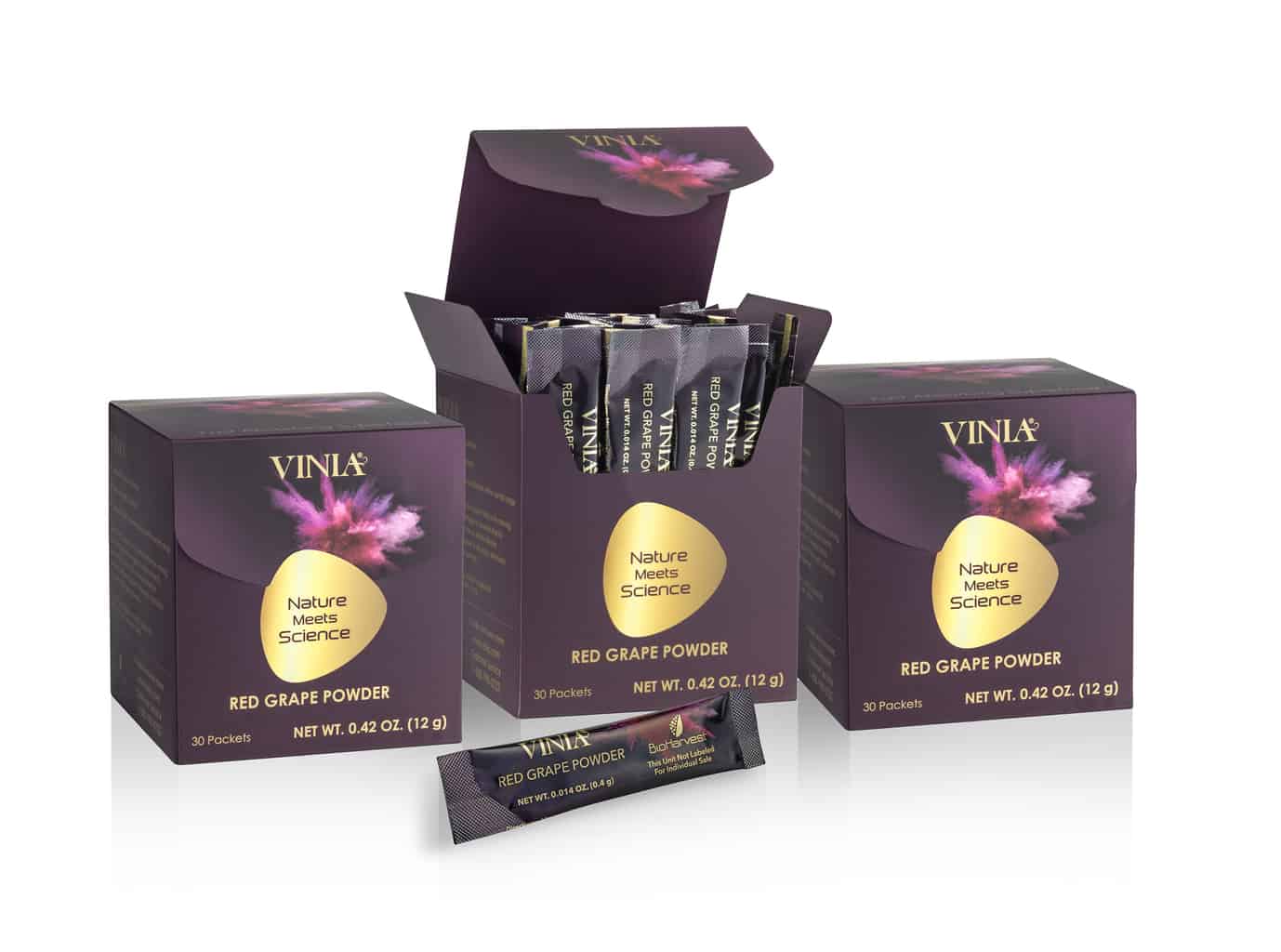 ---