A revolutionary and new online course, gives parents all the tools needed to teach their children how to swim themselves, without paying an instructor, while enhancing the parent-child bond. Diving into the deep end had never been easier.
---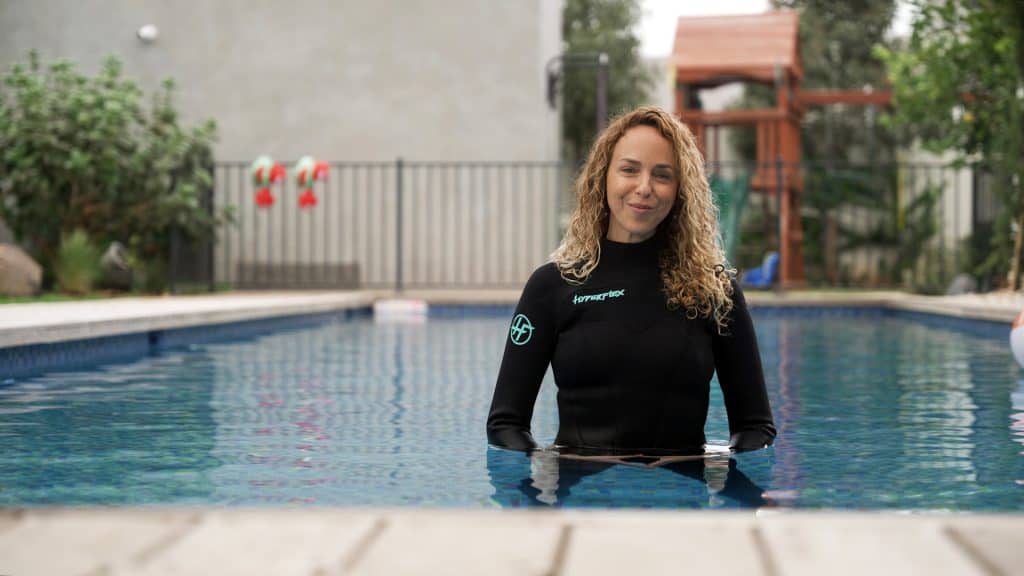 Many courses and training programs in various areas are available online these days, but there is one area which gains parent's interest, that you may have not thought about: Teaching children how to swim. That's right, swimming. An online course, teaching children how to swim, will guide you – the parents – step-by-step, how to teach your child how to swim in 30 days, with exercises that are experiential and fun for both of you, and it's even cost-saving.
The unique learning program, called the Stars Method, was developed by Hadar Frisch, owner of a swimming school, with long-term experience as a sports teacher and trainer, as well as an emotional therapist for both children and adults. Hadar Frisch has taught to-date thousands of students how to swim with perfection.
The Stars Method is based on the experiential learning concept, which causes each child to feel like a Star, and uses the children's metaphors and imagination, in order to teach them the various swimming styles with ease and great fun, while helping them develop excellent swimming abilities.
The course is suitable for kids ages 4 and up, both to those who can't swim as well as to those who want to improve their swimming and/or learn an additional swimming style. In the course, the child acquired all the needed tools for proper swimming, from basic water habits, through correct diving ability, up to learning swimming styles, like breast and freestyle, in an easy and experiential way.
The lessons are designed for parents, who don't have to be excellent swimmers. The lessons are easy to understand, and give parents the needed tools for practicing with the child, and help him turn into a great swimmer. The Stars Method integrates a rewards plans, that motivates the children to be the best they can around water. Beyond instilling swimming skills, the joint practices are amazing parent-child quality time, and contribute a lot to the special bond between them.

Jump into the water: Begin to teach and learn
The Stars Method course includes 4 stages. Each of them has several classes which are in fact short 2-5 minute videos. The short lessons will allow you, the parents, to view the lessons in advance, as well as use them to prepare briefly before each practice with the child, quickly understand and remember each and every stage, and if needed, to take a quick look again.
The first stage of the course is important for every child who starts learning how to swim, and is also suitable for apprehensive or in-experienced children. It develops their correct water habits, including diving and breathing under water. This way, for example, during the first and second videos, the child will learn interchanging breath – how to hold their breath under water and release bubbles.
Children who learned how to swim in the past, and need boosting their existing knowledge or learn an additional swimming style, can start the course from the second and third stage (Second Star: Breast Stroke; Third Star: Freestyle Swimming).

"I recommend training the child one stage after another, and each time focus on one stage", explains Hadar Frisch. "During each visit to the pool, it is recommended to first repeat the previous lessons, and only then teach something new. It is important to remember that each child is different, and each one needs his own time to learn and understand the swimming technique. Consider the child's personal pace, without stressing out. Even if he progresses quickly, it is sometimes best to slow down the pace, in order to make sure that each stage was fully implemented. The progress pace is naturally dependent also on the child's level of concentration in each lesson. Pay attention if the child becomes tires from practicing and prefers to shift to a bit of pool games".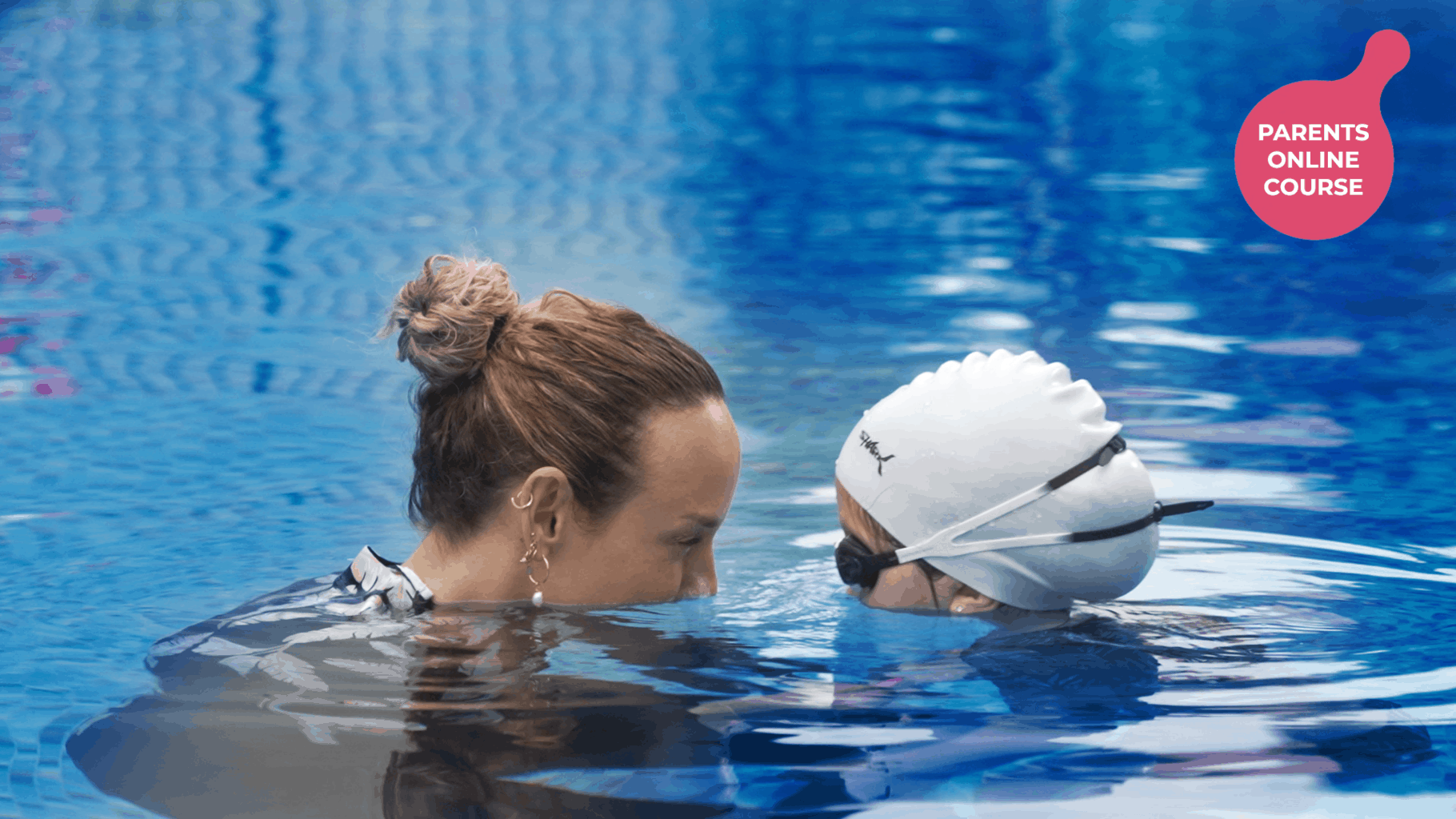 The kids get a lot more than swimming skills
Swimming has been proven effective also among children with emotional difficulties, who suffer from ADHD and anxieties. Research shows that a child with self-confidence and trust in his abilities will succeed in moving ahead in every aspect of life. Accordingly, the language used during the swimming lessons is empowering, allowing each child to see and acknowledge his abilities, believe in himself and want to progress and improve, with a true and whole belief that the sky is the limit for him.
Contrary to a swimming course in a public pool with an instructor, the joint time is a great contribution to the bond between parents and their children. This is an important factor in an era where parents are busier than even, while the children became accustomed to spending many "screen" hours. In addition, water orientation and acquiring swimming skills increases the sense of confidence among both children and parents, in and out of the water, and ensures a more positive experience during the summer holiday, when the entire family can sit at ease around the pool and at the beach (but still – paying attention to the children who are in the water).
Hadar Frish's Stars Method swimming course is also cheaper compared with other swimming lessons, especially if you have more than one child. You can sign up and get a full money refund guarantee in 30 days, in the event you're not satisfied.