Wine has been one of humans' most favorite drinks for thousands of years. The Ancient Romans used to say in vino veritas – in wine there is truth. The Bible says that wine will gladden the heart of man. The idea that wine is good for the heart goes back a long time. So how did this concept come to be?
---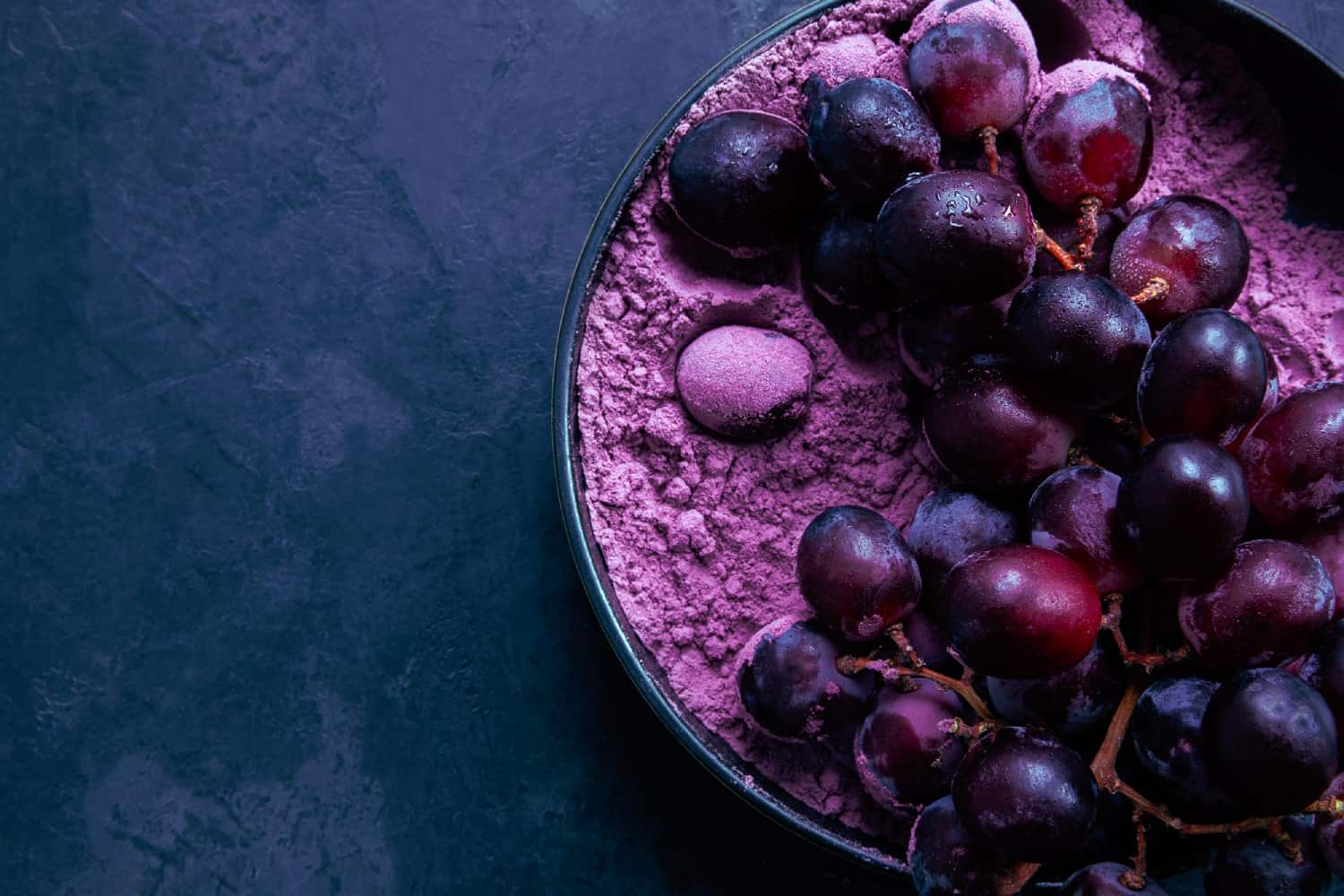 Red wine and your heart health: a pair made in heaven
When we think of the countries that consume the most red wine, France is near the top. The French are well known for making red wine an important part of their diet. They are also fond of red meat, cheeses and other high-fat foods that aren't necessarily good for heart health. That's why many scientists are fascinated by the fact that France has a lower rate of coronary heart disease (CHD) than almost any other Western country. One of the leading theories points to France's moderate, daily consumption of red wine — otherwise known as the French Paradox.
How does it actually work?
No one does research and development better than nature. Nature's method — evolution — has spent billions of years making plants and animals grow in an optimal form and structure that allows for maximum absorption in the body with maximum effectiveness.
In particular, red grapes used to make red wine have developed over thousands of years to contain powerful nutrients called polyphenols. Some of the most powerful are resveratrol, anthocyanins, catechins and tannins. The magic is found in these polyphenols — helping to dilate arteries and improve blood flow.
As researchers have continued to pursue knowledge regarding the health benefits of red wine, it's been shown that moderate consumption of red wine can have a positive effect on heart health and blood circulation. If that's the case, you might ask yourself: Why don't we just drink large quantities of red wine all the time?
The answer of course is that red wine doesn't ONLY contain good stuff like resveratrol. It also contains alcohol and sugar. Too much alcohol has been shown to produce serious negative effects on the liver, not to mention all the negative effects of alcohol dependence, while sugar has been linked to obesity.
---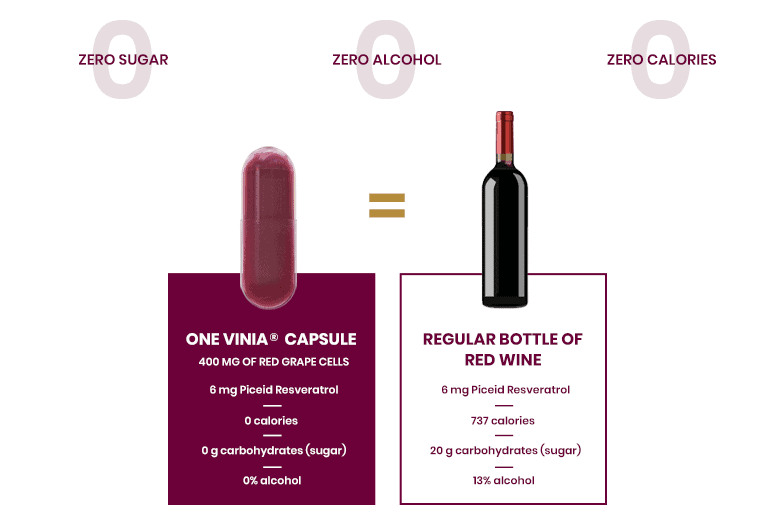 ---
Jacqui and Connor are waiting to answer your questions! Leave us your number and we'll call you back.
The good news is that you don't have to give up on red wine just because it's not your favorite drink. That's because an Israeli scientist and an Israeli entrepreneur have cracked the code and developed a groundbreaking superfood called VINIA, a 100% grape powder capsule that contains health benefits without the bad stuff.
VINIA harnesses the power of nature's millions of years of natural development, putting it all in a capsule containing the perfect blend of polyphenols like resveratrol that can be easily absorbed and utilized by the human body. Now there is no need to drink red wine every day. Instead you can get all the benefits related to the polyphenols from red wine in one capsule without the calories, alcohol or sugar.
How VINIA supports blood circulation
In one clinical study conducted by BioHarvest Sciences Ltd. (the parent company of VINIA), VINIA was shown to significantly improve the dilation of blood vessels, allowing for increased blood flow and delivery of oxygen to the body's tissues and organs. In fact, every single participant in the study experienced at least a 70% improvement in artery dilation. VINIA works by reducing the secretion of ET-1 by endothelial cells (a protein that causes blood vessels to constrict) while also causing an increase in Nitric Oxide (NO) production that affects vasodilation.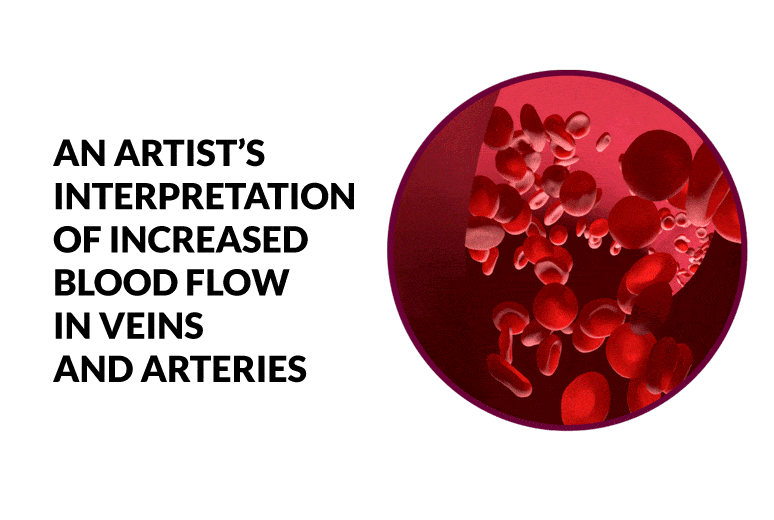 One tiny capsule. One big difference
What's more, one tiny capsule of VINIA is equivalent to the amount of Piceid Resveratrol found in an entire bottle of red wine. Thanks to this, clinical studies and scientific evidence demonstrate that VINIA:
Supports heart health by improving blood flow and the delivery of oxygen.
Increases dilation of arteries and blood vessels.
Supports blood pressure already within normal range.
Improves physical energy and mental alertness via the delivery of increased blood flow and oxygen to the body's tissues and organs.
Fuels antioxidant activity within veins and arteries
As much as many of us would love to drink a lot of red wine every day, the alcohol and sugars contained within can have detrimental effects. Luckily VINIA, when taken every day, can make a big difference in improving your health without any of the undesired effects of red wine.
Jacqui and Connor are waiting to answer your questions! Leave us your number and we'll call you back.
*These statements have not been evaluated by the Food and Drug Administration. This product is not intended to diagnose, treat, cure or prevent any disease
Ferrières J. The French paradox: lessons for other countries. Heart 2004;90:107-111.
.Vaisman, et al, 2015 Int J Food Sci Nutr*