Technology and modern medicine have always had an interesting relationship, with scientific advances being discovered almost daily. Whereas in the past when medicine and technology were two completely separate identities, today's modern medicine embraces the extension of technology into its realm. In fact, it's rare to see modern hospitals or clinics without some sort of technology-based equipment being used.
---
The same can be said in the veterinary field of medicine. Just as hospitals and private practices use the newest and latest technology equipment, veterinarians take advantage of technological breakthroughs to treat our beloved, furry friends. And it's no surprise that many veterinarians are already turning to B-Cure Laser Vet Pro – the newest scientific breakthrough in soft-laser devices.
---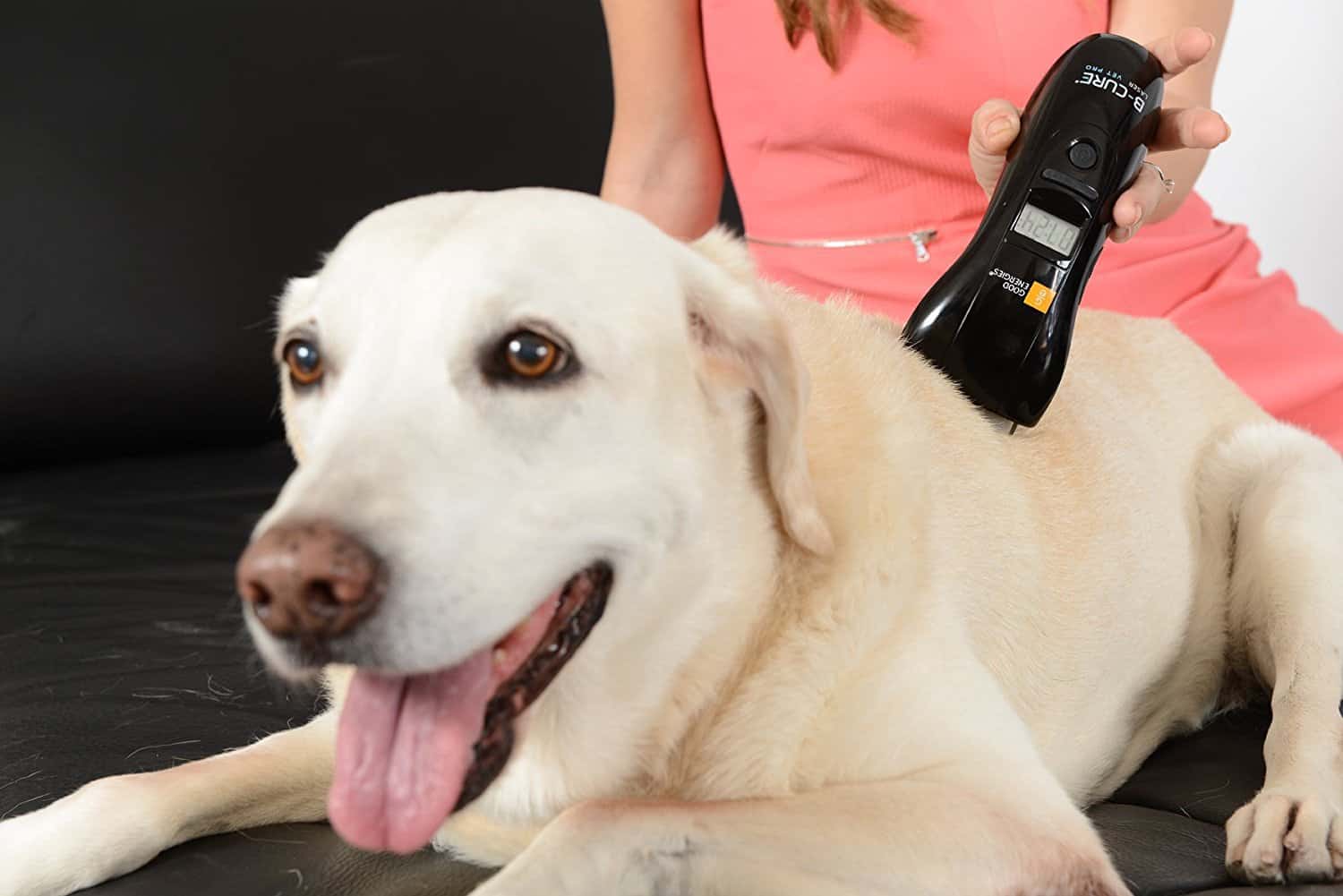 ---
Soft-Laser, Powerful Results
The B-Cure Laser Vet Pro is a soft-laser, medical device made exclusively for Veterinary professionals. It treats assorted ailments in animals such as pain, orthopedic and skin problems and injuries. It helps your pets heal faster and with less pain than traditional methods.
Each soft-laser treatment bio-stimulates the body's natural healing mechanisms on a cellular and systemic level, resulting in each cell receiving the energy required to activate the optimal functioning in the body. This allows the wound to "self-heal" and naturally overcome specific problems, such as:
Musculoskeletal conditions:

hip dysplasia, back pain, arthritis, osteoarthritis/osis (H.D, elbow arthrosis, OCD), tendinopathy  (SDF/ DDF problems in horses), joint disorders, muscle pain

Dental problems:

chronic periodontitis, feline stomatitis-gingivitis-faucitis

Skin conditions:

lick granuloma, "hot spots", feline acne, post surgical scars and wounds, infected wounds, poorly healing wounds

Acupuncture stimulation/Trigger points
Neurological deficits:

cranial nerve paralysis (facial nerve, trigeminal nerve, vestibular nerve), peripheral nerve paralysis (radial nerve, ulnar nerve) or spinal injury (intervertebral disc protrusion – IVDD)
There are many advantages of using the B-Cure Laser Vet Pro, which make it such a valuable asset in any treatment. The device, itself, is easy to use, lightweight, portable and rechargeable – making it a useful tool for out-of-office visits. Each laser treatment is non-invasive and promotes natural healing, with no side effects or fear of overdosing, resulting in an acceleration of healing and relief of pain.
---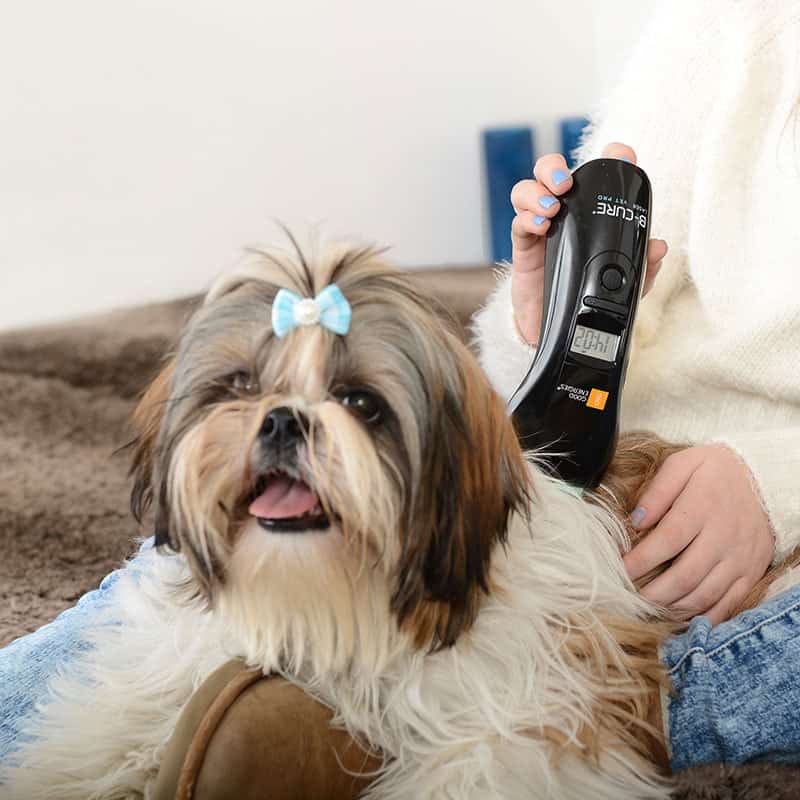 ---
Scientifically Proved
Throughout the past 10 years, over 2000 studies have been published on the use of soft-lasers for the treatment of pain relief, proving the clinical value of laser therapy. The B-Cure Laser Vet Pro was created on these scientific discoveries, combining the power and full coherence of a soft-laser device over an area of 4.5 cm, which enables the laser to effectively penetrate deep into the tissues – levels which were only available in full-sized devices until now. It not only breaks the barriers with it's portable and rechargeable device, but the Vet Pro comes at an affordable price, unlike its full-sized competitor.
The result is a perfect combination of the most effective therapy with the ability to provide immediate and continuous treatments, enabling effective and fast recoveries in shorter treatment times.
The bottom line: Total healing time is dramatically lower than any other portable soft-laser device on the market.
What are you waiting for? Give your patients the best treatment with technology that can't be beat!